All of a sudden we have a lot going on right here in Cleveland these days. The Browns are surging after knocking off the defending SB champs and now the Hoodie in successive games, and your Cleveland Cavaliers are in first place.
I'm not here to tell you the Browns will or will not surge all the way to 11-5, or the Cavs will hold onto first place into the summer either because I don't know that. It's the future, only Marty McFly knows what will happen there. But I am here to say that not only do I not know what will become of the games yet to be played, nobody else – besides McFly – does either. Nobody. So there's no need to be preoccupied in talks of twelve-win seasons, limited opportunity, or ceilings. And there's no need to dwell on the past either.
If LeBron James wants to play for the Heat just let him. Who cares anymore. Believing in the moment is what sports is and always has been about in this town, so just live in it Cleveland.  This particular moment is a surprisingly rewarding one right now. Stop paying attention to somebody who never wanted to be here in the first place, you might miss something special happening in the 216 that day.
Cavs beat Wizards on road 107-102
Now I'll admit the Cavs are making the above open easy for me to say at the present time.  This back-to-back they just closed out against the Wizards to even their young record at 3-3 was impressive. Impressive because NBA teams don't usually win the second game of a road back to back. Also impressive because they beat a team in the Wiz who most "pundits" felt on paper were better than the 2010-11 Cavaliers. But particularly impressive because of the manner in which they closed out Saturday's win. The third quarter was a rough one, but not brutal.  They lost the quarter by eight (25-17) but immediately responded with a resiliant closing effort led by Mo Williams and Daniel Gibson, who were spearheading the charge all night for these Cavaliers.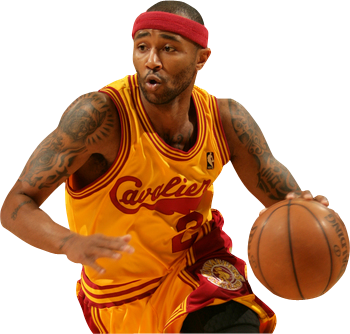 Mo Williams demonstrated the leadership ability and game that Cavs fans hoped he could display this season on Saturday night.  He went 1 of 6 from three point range and uncharacteristically missed three FT's, but he just kept coming.  Head up, looking to attack at all times, he let John Wall know that while he will be a star one day in this league to be sure, he didn't match-up against anybody on the level of a Mo Williams last year in the SEC.  Mo's twenty-eight point outing, as an encore to Friday's performance, combines with the opening night twelve off the bench to put his scoring average over 20 through these first three games.  As a starter, Mo's averaging 24.5 per.  And I know, that's just a two game average guy, relax, I hear ya.  But all I'm saying is, it's still true.  And if he does end up averaging over 20 points per game this season, this Cavs team will be a good team that you will need to play hard and well against every night if you want to beat them. Period.
Especially so when you mix Mo and what we've seen from The Hickson, in with a ballin Booby (with a y) Gibson. 
Daniel looks great so far.  What more can you say other than that?  Show of hands if you thought after six games that Daniel Gibson would be averaging a very solid 15 points, 4 rebounds, and 4 assists off the bench?  Riddle me this as well while you're at it, how many guys have come off the bench to average 15 points or more in the last five years around here?  Nobody comes to mind right now.  These are sixth man of the year numbers Gibson is flirting with right now, Saturday night especially.  Gibson went for 19 points on 7 of 11 shooting (63%) and connected on both three-point tries.  He did it a variety of ways as well – as he has through all six of these games – demonstrating the ability to get to the basket, draw contact and convert in some cases, as well as the long range game he's been known to have throughout his tenure here.  Like Hickson, he seems to have added a dimension – or two – to his game this season, and his confidence looks to be at an all-time high.  As it should be.  Oh, and he never yells at the refs either it seems, which is refreshing in today's NBA.  Keep ballin Gib.
Next up for the Cavs is New Jersey on Tuesday. Hope your week gets off to a good start.