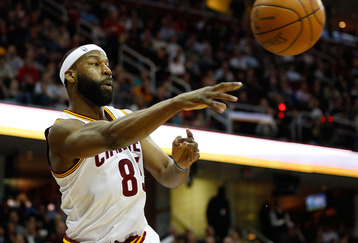 I was encouraged by Baron Davis tweeting out his reference to Isiah and Dumars after the Kyrie Irving selection was made on Thursday when I read it. The response, on one hand, was a continued demonstration of the positive attitude that Davis has brought with him to Cleveland. Whether he picked up that attitude in baggage claim on the way over last year or not I don't know. I understand the reputation he had coming in, but all I saw from Davis last season in covering the team was a great guy to have around the locker room. 
He played well when healthy, but he also seemed vested in the rebuilding effort here in Cleveland as well. He challenged Ryan Hollins into the best game of his life against Miami, and he instilled a confidence in this team that elevated the individual games of guys like JJ Hickson, Alonzo Gee, and everyone else in between. If he can come in and do the same with Kyrie Irving next season, that would be huge for this team and organization moving forward. B-Dizzle has given no indication that he won't at this point either.
Beyond the development of Irving though, I'm also intrigued by the prospects of playing these two Guards on the floor together at the same time.  At 6'4″, I see no reason why Davis couldn't slide over into that two spot, alongside Irving at the one.  And as this Cavs roster is currently constructed there's plenty of reasons to give that lineup a long look.  There aren't any SG's or SF's that demand minutes on this team right now anyways, and playing these two guys together would probably go along way towards getting your best five players on the floor at the same time.  Having Davis on the floor with Irving during his first year running the show in the league could take some pressure off the kid as well to be sure, but if the experiment worked there could oops flying all over the place. Irving does have some experience in the two PG set too, coming in after spending time starting alongside Nolan Smith at Duke. So while it might take some getting used to for both of them, I'd be excited to give those two guys a shot at it.
On Rich Paul and Tristan Thompson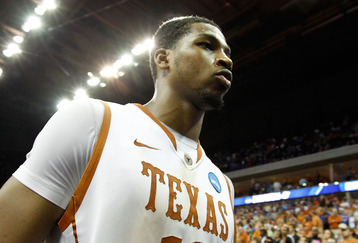 Tristan Thompson being repped by LeBron James' friend Richard Paul is a non-issue to me as far as any negative possible ramifications are concerned. It's definitely a story, and certainly an interesting aspect of the Cavaliers selecting Thompson fourth overall – which has since been picked up on nationally after Scott over at WFNY made reference to it Friday – but I don't think it's anything for Cavaliers' fans to get all worked up about. What I first heard on draft night is that Thompson was represented by LRMR, and when I heard that I initially felt like that would be sort of a weird guy to draft. But after hearing that he's repped by just the R on that banner, who's working for CAA, I became increasingly more comfortable with the arrangement.
The thing is, Richard Paul isn't a bad dude. He's from Cleveland, he made an attempt to do right by Cleveland on the night of the Decision when he called Chris Grant just prior to Jim Gray taking the airwaves, and he also played AAU Basketball with me way back in 8th and 9th grade and I swear he's a nice guy. I first met Rich when we played for the Ohio Running Rebels, and talked to him each time our teams played during our high school days as well. If you talk to anybody who went to Benedictine with him back in those days, they'll tell you he's a good dude too.  I bumped into him a couple times during the LeBron years too and he always made it a point to say hello; he totally could have acted like he didn't remember who I was too.  So I don't really view this as the "getting in bed with LeBron's camp" type scenario that some people are making it out to be. Rich Paul won't cause any problems for this organization.  
Additionally, the fact that the relationship between LeBron / Paul / and Tristian Thompson wasn't a deal breaker for the Cavaliers as an organization speaks volumes for Dan Gilbert, Chris Grant, and the front office too I think.  If Thompson really was ranked much higher than 3rd on their board, it would have been a mistake to pass on him based soley on the affilitiation he has with James. To me it represents a mature step forward taken by the Cavs organization, away from the chaos that was last summer.  And in a lot of other ways it just serves as another example of how this whole thing is simply business at day's end. It was business for Paul when he left, and business now that he's back with the Tristian Thompson. So hopefully his client can ball, that's all I'm concerned with right now.