Joey Crawford is that old, bald, NBA referee who signals technical fouls with only his two index fingers. You already knew who I was talking about because you probably find him annoying, but I added his picture anyways just to make sure we're on the same page. 

Crawford's been blowing whistles and passing out tech's all over the League for the last 35 years, and he even tried to fight Tim Duncan once. In addition to all that, he also threw Cavalier Legends Brad Daugherty and Larry Nance out of a game in Cleveland way back in the day for laughing while they were sitting on the Cavs bench.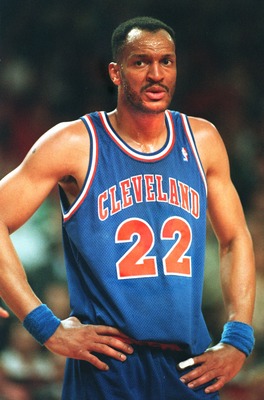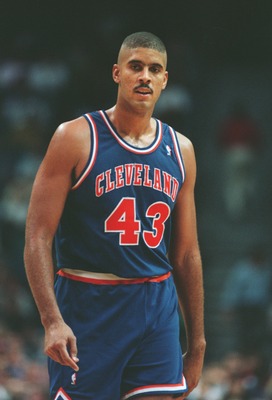 Crawford opened up about his career in the NBA in a New York Times article that ran over the weekend, and below is where Joey Crawford talks about launching Nance and Daugherty for the crime of laughing:
I can honestly say, I have no idea who I gave my first technical to. I have no idea. I gave so many of them. I hate to say it, but when I first started, it was like giving candy.
Once, I threw out Don Nelson for staring at me. He just folded his arms and looked at me. He called a timeout to do it. Looking back on it, I was not happy with that.
I have people in Cleveland who stop me at the airport and they say that they were there when I threw out Brad Daugherty and Larry Nance for laughing. They were sitting at the end of the bench. There was something that I did that they didn't like and they wouldn't stop, and I just went: "You want to go? Go. Go." Boom. It wasn't good.
One night, I hit Bill Fitch with a technical so hard, I broke my finger. My finger was all swollen. I slammed my whole hand down on it when I gave the signal. That's why I changed my signal to a little one-finger tap — because I broke it once the old way.
Honestly, I think after that whole mess was the first time I called the sports psychologist.
What was particularly interesting for me when I read this story yesterday was that I just talked to a 20+ year Cavaliers season ticket holder two Saturday's ago named Barry who was seated courtside when Crawford launching these two guys for laughing went down. Barry told me this same story verbatim, and that was the first time I had heard it, or at least that I can remember hearing it, before reading it in the Times. 
Barry even mentioned that a heckel he shouted Crawford's way was why Nance and Daugherty started laughing. Frankly, I believed him too. Hopefully I can catch back up with Barry one of these days to talk more about all that.