Welcome to the STEPY Awards for the Cavs 2013-14 season.
The STEPY Awards were established to encourage, recognize and honor the best Cavaliers and the best Cleveland Cavalier mainstream and internet based writing of the season. The two most prestigious awards, the Chuck Heaton Cavs Writer of the Year Award for the best Cavaliers writer of the season and the Hal Lebovitz Award, for the best written Cleveland Cavaliers piece of the season.
Hal Lebovitz, is probably best known as a baseball writer, but also covered the Cavaliers beat early in the history of the team, was widely known as a thinking sports fan's sportswriter, and this season's recipient of the award, and the piece that was written, exemplifies the ability to master an understanding of complex materials and to explain them without compromising or oversimplifying them.  Chuck Heaton is another legendary Cleveland sportswriter, one who was primarily known for is coverage of the Browns, but who also covered the Cavaliers and was known for his conversational and intelligent writing style.
THE AWARDS: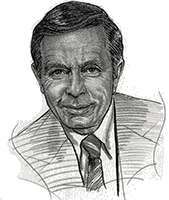 The Chuck Heaton Cavaliers Writer of the Year Award:  Ben Cox, WFNY
Ben Cox, a librarian by trade, has mastered the art of annotation as a writer into the most compelling and convincing form of internet Cavs writing that exists today.  Occasionally referred to as the "town bicycle of Cavaliers bloggers", this award comes to Mr. Cox after many years of writing about the Cleveland Cavaliers for possibly 6 or 7 different Cavaliers blogs, and four years of writing for the hard copy publication Cavs Zine.
Also worth noting, Ben Cox defeated Dion Waiters in a bowling contest immediately before the season started.   Congrats Mr. Cox, you are the Inaugural Chuck Heaton Cavs Writer of the Year for 2013-14.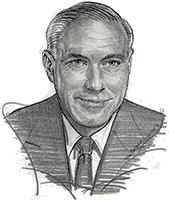 The Hal Lebovitz Award (for the Best Written Cavaliers Article of the Year): 
"Shooting the Breeze with Windy" By Robert Attenwieler, Cavs: The Blog
A controversial interview with ESPN journalist Brian Windhorst.
"#CavsRank #1 Mark Price" By Tom Pestak, Cavs: The Blog
A personal and in depth discussion about Mark Price, ranked by a consortium of Cavs writers to be the greatest Cavalier ever.
"Q & A:  Krazie Bone" By Brendan Bowers, SLAM.com
An interview with one of the most famous Cleveland Cavaliers fans ever about his reminiscences.
"Everything We Know About the Cavaliers And Analytics" By Jacob Rosen – WINNER
An exploration of the Cavaliers Organization's use of analytics.
Cavs Mainstream Media Writer of the Year:  Sam Amico, Fox Sports Ohio
Sam Amico of Fox Sports Ohio and also Fox Sports national pages and who also appears on television and makes frequent radio appearances, just had his best season as a Cavs writer, dominating a season of challenging stories with a reliable, sensible and humorous take on the team, rumors and developments.
Cavs Up and Coming Writer of the Year:  Joe Mastrantoni, WFNY
Technically, Joe Mastrantoni has been writing about the Cavaliers and Cleveland sports while blogging at the Defend Cleveland Show, but he blew up this year.  After writing a feature for Cavs Zine 4 in the fall, he started writing for WFNY about the Cavs and covering games, displaying a writing talent and curiosity for fact-finding.
Cavs Blog Of The Year:  Fear The Sword
FTS accumulated a ton of talent once it was taken over by new management a few years ago and has grown into the a reliably excellent and intelligent daily source of Cavaliers basketball analysis from a passionate staff of writers.
Up And Coming Cavs Blog of The Year:  Right Down Euclid
These guys are young and ambitious and poised to become the next major Cavs blog.   It's a tough game, bloggin', and every year or so a couple disappear, because it's hard and, at times, relatively thankless to be awesome at this, but these guys will if they want it.
Cav of the Year:  Kyrie Irving
Irving is the third Cavalier in the history of the franchise to be voted as a starter in the All Star Game and joined a list of upper echelon historical basketball players by winning MVP while representing the city of Cleveland in New Orleans.  Irving's best days are still to come and he's primed to have a hall of fame career and to become one of the greatest players to ever wear a Cavaliers uniform.
Rookie Cav of the Year:  Matthew Dellavedova
It's kind of incredible that nobody drafted Matthew Dellavedova last June in the NBA Draft, because he's great to watch.  Carved out a role for himself by mid-November, played himself into a starting role in 3 games by the end of the month, made a name for himself as a tenacious defender and reliable three point shooter by the end of the season.
5 Funnest Cavs Games Of The Year:
Cavs defeat Brooklyn Nets on Opening Night October 30, 2013 – Nobody left this game without thinking that the Cavs looked like a playoff team, or that Andrew Bynum wouldn't help the Cavaliers win some games this season.
Cavs defeat Oklahoma City Thunder on the road on February 26, 2014 – In what was perhaps Kyrie Irving's finest game of the season, Irving overcame the absence of an injured Dion Waiters and led the Cavs to a victory that ended a 3 game slide, upsetting the Thunder with 31 points on 10-19 shooting, 7-7 at the line, 5 boards, 9 assists and 4 steals.  Cavs overall shot 23-24 at the FT line in the game.  It was a hell of a night to be a Cavaliers fan.
Cavs defeat Detroit Pistons in Detroit on a last second buzzer beater on March 26, 2014 – Singled out and maligned by at least one news outlet through the season, Waiters overcame an inconsistent shooting night and the absence of an injured Kyrie Irving with one shot that arced up and into the basket as the clock expired and the Cavs won.
Cavs defeat the Los Angeles Lakers on January 14, 2014 – One of the wildest parts of following a team with young leaders like this season's Cavs is the inconsistency.  In the first game after a blistering no-defense loss in Sacramento, the Cavaliers enjoyed Luol Deng's best season as a Cavalier, 27 points on 9-15 shooting and 5-5 3-point shooting, then a barrage from Dion Waiters who contributed 13 of his 17 points in the fourth quarter.
Cavs defeat Washington Wizards in Washington on February 7, 2014 – WINNER – In the first game after Chris Grant was fired as Cavaliers General Manager, the Cavaliers players, led by CJ Miles offensive explosion to start the game and amazing teamwork by Irving and Waiters, held off a scoring barrage by John Wall to win the game and kick off a 6 game win streak, the longest in four long years.  It was the start of a new era and it was awesome.
Honorable Mention:
On January 2, 2014, on a freezing cold night, the Cavaliers beat Orlando in overtime, in part on the strength of a franchise single game record 25 rebounds by Anderson Varejao, who also scored 6 points (hitting clutch shots from 18 feet and 20 feet and two free throws) in overtime (and won the tipoff to start overtime).
5 Pivotal Points of the Season
Chris Grant is fired – WINNER
Kyrie Irving starts in and is MVP of the All Star Game / Dion Waiters is the real MVP of the Rising Stars Challenge game even though he does not win the award, which was broken anyway
Andrew Bynum and draft picks are traded for Luol Deng, giving the team half a season of a position that had been completely neglected by Chris Grant to that point.
Acting General Manager David Griffin makes his first trade when two second round draft picks are traded for Spencer Hawes
Zydrunas Ilgauskas has his jersey retired in front a (mostly) young Cavaliers team
5 Least Tenable Narratives of the Year
Zydrunas Ilgauskas is being pushed out of the organization after the firing of Chris Grant(despite that Z was not working with the Cavs this year because he voluntarily took the season off)
Dion Waiters and Kyrie Irving don't like each other
Kyrie Irving's 2016 restricted free agency and alleged desire to leave Cleveland
Dion Waiters alleged attitude problem and alleged trade demand
And the dumbest and worst of all: "This Cavs season is about Lebron James" – WINNER
Honorable Mentions:  "Anthony Bennett is a bust as a draft pick", "The Cavs will offer Kyrie Irving a 3 year out on his max deal (even though no max deals come with 3 year outs anymore)", and "Cavs have to decide whether Tristan Thompson is worth $12 million dollars a year this summer"
_______________________________________
*The awards were determined by a committee (of one person, me) and voted on then decided by the committee based on subjective criteria which I decided as I went along.  Have to say though that I disqualified Stepien Rules from the awards.  I did nominate Brendan Bowers, the Editor In Chief of SR, for his interview with Krazie Bone, but that was SLAM related writing and wasn't on the website and also it didn't win anyway, so there should be no problem here.   Also, it's a great piece.  Honestly, I love writing at Stepien Rules and writing with Brendan Bowers and I can't thank him enough for bringing me on board with this venture.   One other thing.  Only dedicated Cavs blogs could win the "Cavs blog" awards, but the Cavs writer awards were open to anybody as long as they wrote about the Cavs.
** It was a tough call between " This Cavs season is about Lebron James " and "Irving and Waiters don't like each other" in the end after the Cavs had to have a press conference and Luol Deng had to give an interview to say it wasn't true.  Now if you still believe that story, you're calling out Deng for not telling the truth.   Deng saying this means you can be pretty sure it's true.  That guy is an amazing person who was given the J. Walter Kennedy Citizenship Award.
Photo of Irving is an AP Photo
Photo of Waiters is an AP Photo
Drawings of Lebovitz and Heaton are from the Cleveland Sports Hall of Fame website
Photo of Zydrunas Ilgauskas is from basketballbicker.com