Kyrie Irving is a Cleveland Cavalier. (Eric P. Mull – US PRESSWIRE)
Lost in a mad panic two weeks ago after Dwight Howard bolted from the Los Angeles Lakers for the Houston Rockets, the Lakers team, according to Lakersnation.com, were already targeting several free agents for a quick rebuild. After trading two first round picks to the Cavaliers, essentially for Ramon Sessions, the Lakers are on track to attempt the "Miami route" to championships by acquiring maximum contract free agents and building an instant contender.
Kyrie Irving's free agency, still years away, is already being discussed.
BEWARE OF THE NEXT FREE AGENCY SUPERTEAM ATTEMPT: The Los Angeles Lakers
Unlike many other teams, the Lakers are well positioned regarding salary cap space after the massive contracts of Pau Gasol and Kobe Bryant expire next summer. The Lakers are also well funded, becoming the beneficiaries of a 20 year $3.6 billion contract with Time Warner Cable last season.
This massive influx of income could potentially allow the Laker franchise to operate at a large profit – even with a giant payroll – despite the league's Collective Bargaining Agreement expansive and restrictive new luxury tax system. The Lakers will be able to absorb luxury taxes that really no other team could even consider. They could be the last and only franchise that could economically afford to create and maintain a superteam.
According to that website, sources in the Lakers organization indicate that they are targeting 2014 free agents already, including the Heat's Lebron James and New York Knicks' Carmelo Anthony. Also, sources state that the team is looking towards the 2015 free agency and has taken interest in Minnesota's Kevin Love and the Cleveland Cavaliers own All-Star point guard Kyrie Irving.
SOMETIMES IT'S JUST PLAIN ANNOYING
Remember these kind of photoshopped pictures?
You're a franchise player in a city like Cleveland and the national media is begging you to play into it, go on a free agency tour, put out propective free agent destination shoe colorways, talk about how your favorite NBA cities are not the team you are on. You can play into it, build some hype maybe help your brand exposure, or you can work on making the team you are on better. It's a lot to ask a guy who is 21 to understand that kind of responsibility, but measuring whether he can handle it is part of the choice of who you draft. You can't build a team with questions looming about whether the best player on the team is going to leave.
KYRIE IRVING: Brandon Tierney and the report that Kyrie Irving is "not long for Cleveland".
Any discussion of Irving, already one of the best players in the history of the franchise, potentially leaving via free agency is bound to cause considerable anxiety across Cavaliers nation. So last week, July 18th, CBS radio sports personality Brandon Tierney reported "I've heard from someone in the know… Kyrie Irving not long for Cleveland" and followed it up by tweeting out that "I 100% stand by my position regarding Kyrie Irving and the Cavs."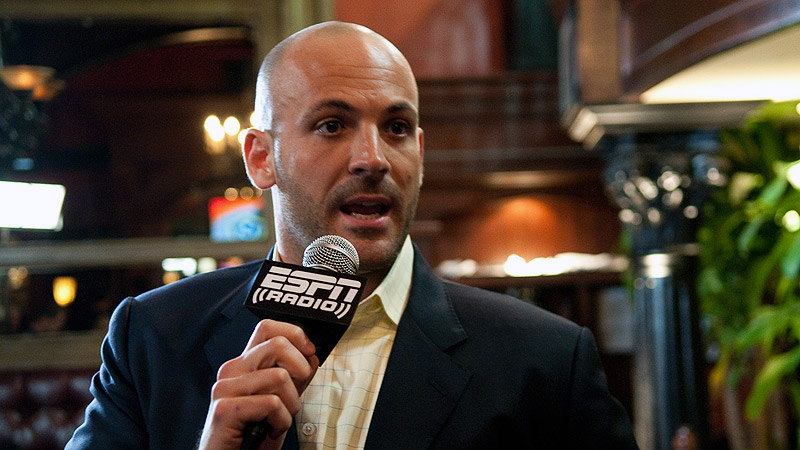 Tierney in ESPN days. He's not a Cleveland hater and he's actually pretty good. (Jeff Skopin 1050 ESPN Radio)
Clevelanders and Cavaliers fans might be skeptical about Tierney given his background with the New York media and ESPN. Regardless, Irving himself addressed the report directly via his own twitter account. Although Irving didn't exactly say that the report was false, he did indicate that "rumors are rumors" and took a shot at Tierney, saying that he wished he knew "someone in the know" so he could pursue journalism as a career.
Then, yesterday, Irving was available for media time in Las Vegas where he's participating with USA Basketball. One report discussing Irving from yesterday described Teirney's on air report as an "internet rumor". Irving basically said exactly what you would expect, that he was excited about the new coach, that time had passed since he was upset about the firing of Byron Scott, that he was interested in developing more on court chemistry with shooting guard Dion Waiters, and that he currently had no intention of leaving Cleveland.
Satisfied? Probably not, since Cleveland supposedly had "the edge" in retaining the biggest free agent in NBA history three years ago, a situation which did not work in their favor, because Carlos Boozer lied to the franchise in order to get early free agency, and because reports like Teirney's play to our insecurities. Insecurities fueled by a montage and lorded over Clevelanders by the national media, by national celebrities like Spike Lee and by the same people that cheerleaded the notion that Cleveland is not an attractive place for athletes.
The reality is, the reality is, it really doesn't matter what Kyrie Irving's intentions are at this point, because Kyrie Irving is not leaving the Cavaliers anytime soon, and perhaps most likely, not for another six years at the very least. It's the new cap, a new world, with new risks for players that try to bolt early and high costs in luxury taxes for teams that build through max contracts in free agency. What did you think the lockout was all about, anyway?
This is why small markets played hardball at these giant tables during CBA negotiations. This is the best they could do. (chicagonow.com)
STAYING IN CLEVELAND: Restricted Free Agency keeps Irving a Cavalier until 2016 if they want him
When Irving was drafted in 2011, he was signed to a standard rookie contract of two years, followed by two years of team options to keep him before reaching restricted free agency at the end of the fourth year. In restricted free agency, the Cavaliers make a "qualifying offer" for the fifth year. Other teams can bid for Irving's services for a maximum of four years, while the Cavaliers can offer a fifth year. Only one player on the roster can receive a 5 year extension at the end of his rookie deal. It's in the new CBA, it's called the Designated Player exception, it will likely be used to make an offer to Irving, and the Cavs could and will likely match any offer made by any other team.
The qualifying offer for Irving for the 2015-16 season is expected to be $9,697,901. Even assuming that Tierney's report is correct and that Irving intends to leave as soon as possible, the soonest he could reach unrestricted free agency would be the summer of 2016. The only way he could do this would be by accepting the one year qualifying offer instead of opting for the security of a longer term deal. This would enable him to resign with any team that summer without the Cavaliers having the right to match his salary.
It may be that the best outcome for the Cavaliers would be for them to not extend Irving until Restricted Free Agency in 2015, make the qualifying offer, then match any other team's four year offer, which they will be able to do. Some other team will offer Irving a max deal and negotiate it, meaning the Cavaliers do not have to do anything once Irving does not take the qualifying offer other than wait for another team to make an offer for the Cavaliers to match.
OTHER POSSIBLE OUTCOMES INCLUDING EXTENSION, INJURY AND FEAR
There are other possible outcomes. Irving could sign an extension with the Cavaliers before reaching restricted free agency in the summer of 2015. The Cavs and Irving could reach a deal for a max contract (25% of the cap) next summer with a clause that says he'll get the D Rose Exception (30% of the cap) if he starts in a second ASG or is voted in an All-NBA team for the second time. Irving could become catastrophically injured before 2015. Irving could be so concerned about his health issues that he is persuaded by prudence to pursue security of a longer deal rather than deal with the risks of a single year qualifying offer or even any shorter term deal.
CARLOS BOOZER LIED TO THE FACE OF A BLIND MAN, IS CERTAIN TO BURN IN HELL
Vacant. Soulless. Monster. (NESN.com)
Finally, there is the Carlos Boozer scenario, in which the Cavs do not make a qualifying offer to their own restricted free agent, then try to sign him to a longer term deal. However, this is unlikely to happen again, after Boozer told blind team owner Gordon Gund to his face that he would sign the long term deal if the Cavaliers did not make a qualifying offer and then signed with the Utah Jazz immediately after the Cavs did not make the qualifying offer.
When I say it would be "unlikely" for the Cavaliers to do that in the case of Irving, I mean no team would ever ever do that again under any circumstances for any player.
Handshake agreements like the kind that Boozer and the Cavs made are not allowed within the Collective Bargining Agreement. No team should really be doing that ever. No player, either, for that matter.
Still, even though he had the legal right to do it, it was sneaky for Boozer to pull that move and he will obviously burn in hell forever for lying to the face of a blind man, assuming there is a hell, as this factor is also not a part of the Collective Bargining Agreement.
WHAT WILL HAPPEN
But even as a thought experiment, right now it's hard to approximate, and quite frankly, extremely frustrating to imagine, the amount of damage Kyrie Irving taking the quickest route unrestricted free agency with the intent to leave would cause to professional basketball in Cleveland. And Irving can dismiss Tierney's report as "rumors", but these are the kind of rumors that gain traction after seasons in which a player publically tells the media that he's "disinterested" after losses to a division rival and skips Fan Appreciation Day ceremonies despite that fans attended on the day of the Boston Marathon bombings.
Irving could end up de-facto forcing a trade by taking the qualifying offer. The Cavs would be reluctant to get nothing for him if he were to walk in free agency which would create a kind of Carmelo Anthony situation where the Cavs would feel forced to trade Irving between the summer of 2015 and the trade deadline of the 2015-16 season. Gilbert has already indicated that he would not lose a player to unrestricted free agency, meaning that there would probably be a prospective trade some time in 2016 if the Cavaliers were interested in, but unable to extend his Cavaliers contract. Teams hoping that this could happen should be well aware that if it took two first round picks to get Ramon Sessions from the Cavaliers and basically an entire bench and a moderately restricted first round pick to pry Jon Leuer away, Cavaliers GM Chris Grant is probably demanding about four times all that plus high school rings, homes, family members, the good dishes, and possibly your bodily organs in exchange for the Cavs franchise player.
If there's one fact that balances the opposite direction most persuasively, it's Kyrie Irving's role in the signing of Cavaliers center Andrew Bynum. According to Plain Dealer writer Jodie Valade's report, Irving texted Bynum repeatedly for a day and a half encouraging him to come to Cleveland. Unlike the guy who bolted and possibly had a three year plan in place before it to leave, Irving genuinely cared enough about making the team better to harass/recruit another profressional player until he signed with the team. He's trying to make the team better while he's off the court. He organized practices in Las Vegas during the offseason for the Cavaliers.
He understands that if you are a franchise player, there is no offseason. You can spend the time after the regular season ends improving your brand, or improving your team. He's improving the team.
Moreover, the Cavaliers have built a young and talented core that will grow together. Bynum comes to the Cavaliers already in complete contractual control over draft picks Irving, Tristan Thompson, Dion Waiters, Anthony Bennett, Sergey Kasarev and Tyler Zeller through and until the summer of 2016, at an absolute minimum. The Cavaliers have done this while maintaining cap flexibility.
CONCLUSION: Go outside and enjoy the summer, Kyrie Irving will be here when you get back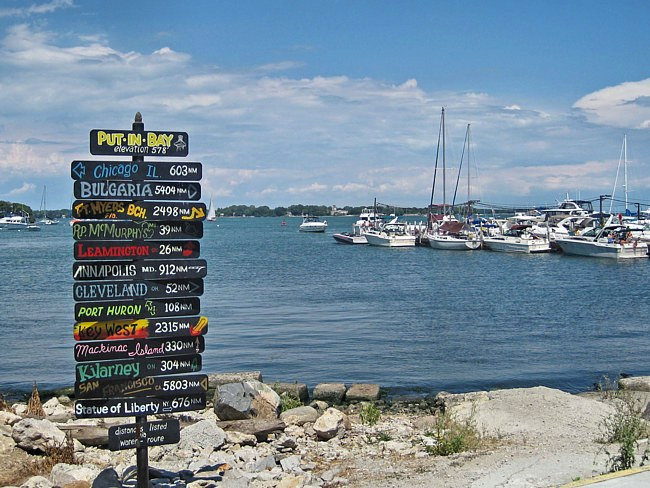 Just fact checked: Pat Dailey has 0 songs about worring that free agents will leave in 3 years (senicusa.net)
The Cavaliers may be better situated than any team in the NBA over the long term, and despite 3 years of losing, other than simple economics of the CBA and the financial security they can provide these players, this may be the most persuasive reason that the Cavaliers are able to keep this entire group of players together and that the Lakers' notion of a creating a superteam by poaching players from well situated teams is a fallacy.
A lot of things can change in 3 years in the NBA. There are thousands of events that will happen between now and then and this kind of long term planning and hypothesis is unnerving but ultimately speculation. There's a whole season in 2013-14 yet to play, then a much discussed free agent class and highly regarded draft, then another season, another free agent class and another draft.
That's a long time away to be discussing and considering what players and teams will decide to do. It's a long time for the recently rebuffed Lakers to figure out how to rebuild a franchise out of nothing instead of trying to sell false hope to fans about unlikely free agency dreams.
It's also a long time for the Cavs to push forward to try and win a championship.