Basketball is one of the most followed sports and the NBA is the jewel in its crown. Home to the best players and the best teams, it always delivers lots of thrilling on-court action. This is not the only reason the premier league in basketball has stood the test of time, though.
The NBA is a fun league to bet on and this means it regularly attracts legions of new fans. This is because there are not only many cool markets to dive into for NBA betting but also plenty of games when the season is running. Although it might be offseason currently, the new campaign will soon be under way for you to get involved with. If you plan to do this, remember to get the latest news and sports betting picks from TheGameDay.com first.
Another reason for the success of basketball in general is how it is not afraid to move with the times. One example of this is the introduction of the three-point shot. But just when did this happen and how has it transformed the sport?
3-point shot introduction – a big moment for basketball
The story of how the three-point shot changed basketball is one that stretches back into the game's history but also one that is something of a recent phenomenon. But how can this be true?
Although it might seem implausible to modern fans, the three-point shot was actually brought into the NBA way back in 1979! This was the first time the three-point line was sanctioned to appear on basketball courts and the first time players started to get three points from shooting successfully outside of it.
The truth, though, is that not much immediately changed with how the game was played. For a long time after the three-point shot came into existence, teams and players in the NBA carried on as before. This meant lots of battling their way into mid-range to bag two-point shots or net flashy slam dunks. It seemed that players were not used to shooting from so far out and so did not bother.
Modern times have seen 3-point shooting blossom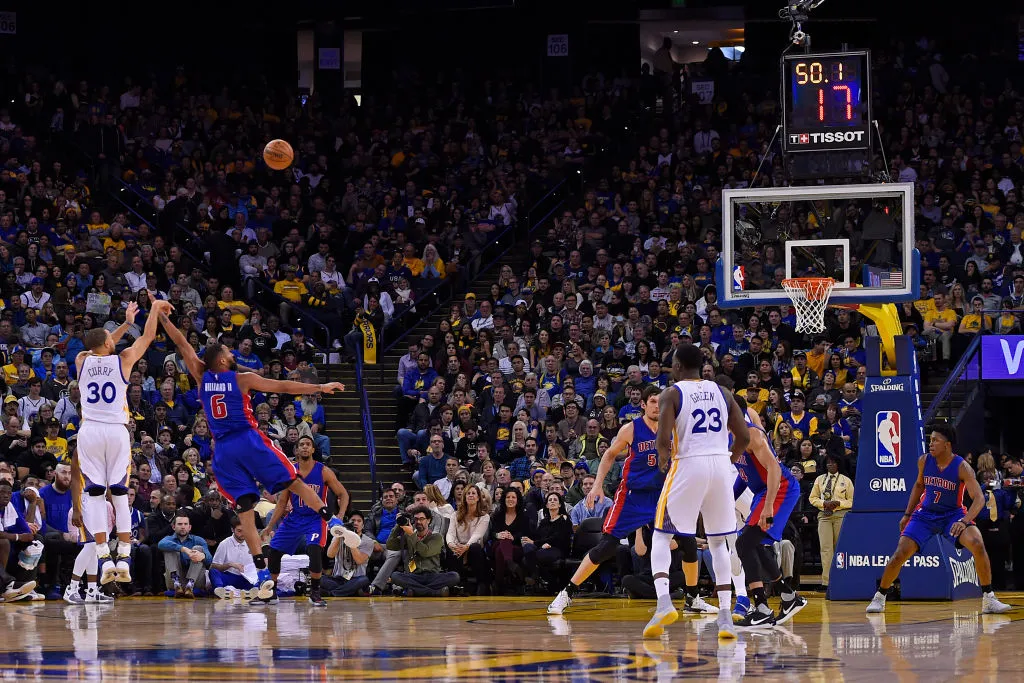 There is no doubt that the introduction of the three-point shot has proved to be a major turning point for basketball in general. This is certainly true for the modern game, which has started to make more use of it than in the past.
Things really started to shift in the 1986/87 season, and this saw the NBA as a whole score over 100 three-pointers in one campaign. It also saw the strategic importance of three-point shooting grow slowly and come to a head in 2014.
Stats-crazy sports executive Daryl Morey performed extensive tests which proved that three-point shots netted better results over time than shooting for two-pointers. Since then, three-point shooting has gone from being something few sides do to something that pretty much all teams favor.
How has 3-point shooting transformed basketball?
Just as knowing how basketball shoes differ from tennis shoes is key to understanding the way in which kit has changed in the sport, it is worth digging deeper to find out how three-pointers have made an impact.
Much of this depends on where you stand on the introduction of three-point shooting! Fans of this rule will point out that it has enabled basketball to be played at a faster pace and be more exciting to watch. It has taken the sport light years away from the comparatively slow 1970s/80s era, which now seems a lot more pedestrian.
Of course, three-pointers are also perfect for matches that have plenty of shots to keep fans entertained with. It also makes the sport more exciting to play and more enjoyable to be part of. This has in turn helped it attract more fans to follow it and bring more players into the game.
Different types of players needed for 3-pointers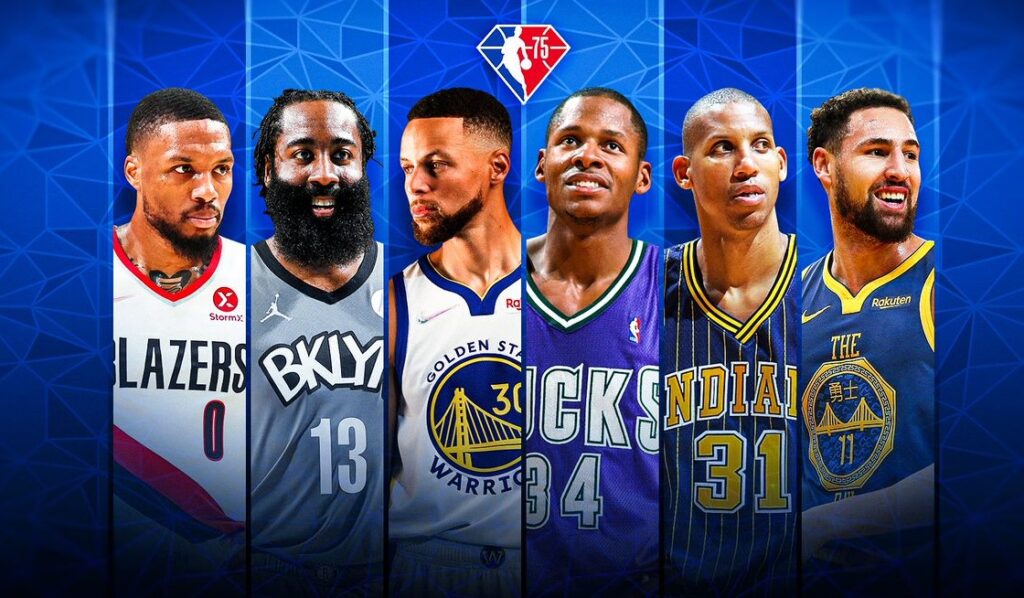 The three-point shot rule in basketball has also changed the type of players we see in pro ball. It is no longer so important how tall you are or how physically dominant you might be. While giants such as Patrick Ewing might have used their size to great effect in the past, this is not something that is such an advantage now. Modern players, who might be smaller but just as skillful, now have the chance to shoot for three points from a distance and not be held back by their smaller stature.
You also have to look at how three-point shooting has affected the way coaches set out their teams and how modern basketball is played. When you see Steve Nash telling people that he thinks basketball relies on three-pointers, you can see just how much it has changed the way sides approach matches.
Rather than having to spend time trying to get to the basket, sides can now score points a lot more easily – from a distance. This has seen sides not only willing to shoot from distance more often but also pick players who have specific skills in this. It has also affected how sides in modern basketball defend, with strategies/selections designed with stopping three-point shots in mind.
Not everyone loves 3-pointers!
Although there is a lot to like about three-point shots in basketball, not all fans of the sport go crazy for them. Some think that it makes the game too fast-paced and less strategic. They also feel it means modern players do not have the same high-level skills in getting to the basket or working at mid-range.
In addition, it could be argued that the prevalence of three-point shooting in games from all NBA teams is getting a bit boring. Although it can be great to watch, if every side is doing it in every game then it can get tiresome.
3-point shots have changed basketball for good
Whether you like them or loathe them, it has to be said that three-point shots have changed modern basketball for good. This rule has been in force for such a long time and has become so popular with most that it's hard to think we will ever see it rescinded. All this means you should just sit back and watch the three-point masters like Steph Curry or Kevin Durant do their thing!