If you are looking to make the most moneyplaying a professional sport, the National Basketball Association is the sportfor you. As of 2018/2019, the NBA rankedthe highest with an average salary of 6,388,007 million dollars, according toBasketball Reference.com. Not a badpaycheck for an average player.
The minimum amount of money a player canmake ranges from $836,464 to $2,393,887. The $836,464 is the minimum a rookie can make while a veteran with tenor more years of experience cannot make less than $2,393,887. In the 2018 NBA draft, the number 1 overallpick was awarded a 6.74 million dollar salary while the last pick in the firstround received $1.34 million.
All rookies drafted in the first roundbegin their careers with a four-year contract. Second-round picks do not get a guaranteed contract, but they will begiven the opportunity, according to Heavy.com, to receive a larger contractquicker. Most NBA players' contracts increasesubstantially after their rookie deal.
Steph Curry from the Golden State Warriorsled the way in 2018/2019 with a salary of over 37 million dollars. His salary will increase too close to 3million dollars each year until 2023-2023 when he will receive almost 46million dollars. He is guaranteed $166,476,240.
Eleven players had a 30 million dollarsalary or higher in 2018-2019. Alleleven of these players will have significant increases in their salaries overthe next few years. By the time2021-2023 comes around, seven players will average over 40 million dollars ayear. The NBA is far and away leadingthe way in player salaries. Second placebelongs to the Indian Premier League with an average salary of 5.06 milliondollars with Major League Baseball slightly trailing in third place with 4.51million dollars.
If you paid attention to what was going onat the trade deadline, you would have heard the term "supermax" being thrownaround left and right. According toDeadspin.com, a supermax contract permits a team exclusive rights, dependent onthe player meeting certain requirements, to a contract extension up to fiveyears with a starting pay of 35 percent of the total salary cap. The supermax contract allows players toreceive a contract that is more money than they could receive from any otherteam during free agency. This giveshometown teams a little leg up on the competition.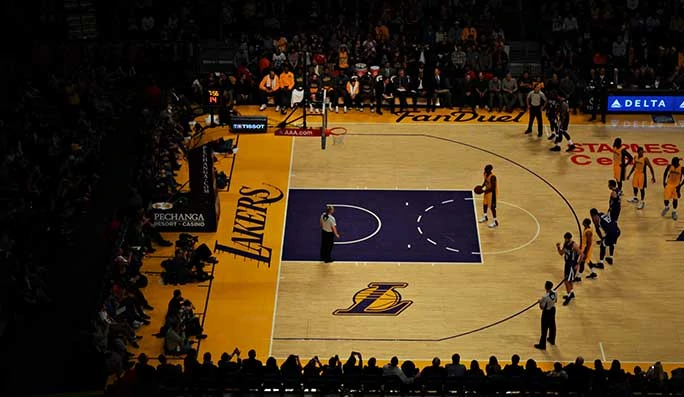 This supermax contract came about duringthe summer of 2016 when Kevin Durant left the Oklahoma City Thunder and formeda superteam with the Golden State Warriors. Owners wanted to make sure things like this didn't happen so that therecould be some parity in the league. Thegoal of the supermax contract was to give owners the opportunity to offer theirsuperstar a better contract than anyone else to keep the player from jumpingship.
However, because of the three requirementsto reach a supermax contract, very few players qualified for thisopportunity. Many eligible players turneddown the offer and join stronger teams. As far as parity was concerned, it didn't seem to work. Players this offseason looked to join up witheach other on various teams across the league. It was because players were teaming up and not the supermax contractsthat will create some parity in the league this year.
The only way that lower salary teams willhave a chance at competing is if the league institutes a hard cap that enforcesa spending limit. Otherwise, the richwill always have the chance to get richer. Teams can never compete with the salaries of the Lakers, Celtics, orWarriors. It made for an exciting freeagent day, but teams that can't compete in salaries were left to just watch andsulk. They watched as richer teams got betterand they didn't have the resources to even consider competing to bring in toptalent.
The salaries offered in the National Basketball Association are great from the player's perspective. And, there has never been more excitement andbuzz over a free agency day as happened this past July. Players could get paid and bigger franchises couldload up with a couple of superstars to make their push for an NBA title.
But, fans of teams that don't have themoney to spend had nothing to look forward to on free agency day. Most fans will have to wait for one of thosebigger franchises to travel to their home cities to see them face off againsttheir home team. And, until the NBA finds a way to allow teams to balance outfinancially, those fans won't have a lot to cheer for moving forward either.