This month saw the start of the college basketball season and while we haven't seen any inter-conference games yet, we have seen most teams play 3 games since the 7th of November and there will be a lot of happy fans so far, but also plenty of disappointed ones as we have seen a few big upsets already so far! We still have a long way to go in the regular season however with normal games not due to finish until March 12th 2023 before the main tournament starts March 14th! As a Brit, it still never ceases to amaze me how big collegiate sports are in the states.
Today we're going to be taking a look at this weekend's upcoming game between the Maryland Terrapins and the Saint Louis Billikens at the Mohegan Sun Arena in Connecticut. Both of these teams have got off to a fantastic start sitting 3-0 overall, but only one of these teams can emerge from this game and remain undefeated. Who will it be? That is what we're here to find out today. This college basketball season is getting quite interesting already, isn't it?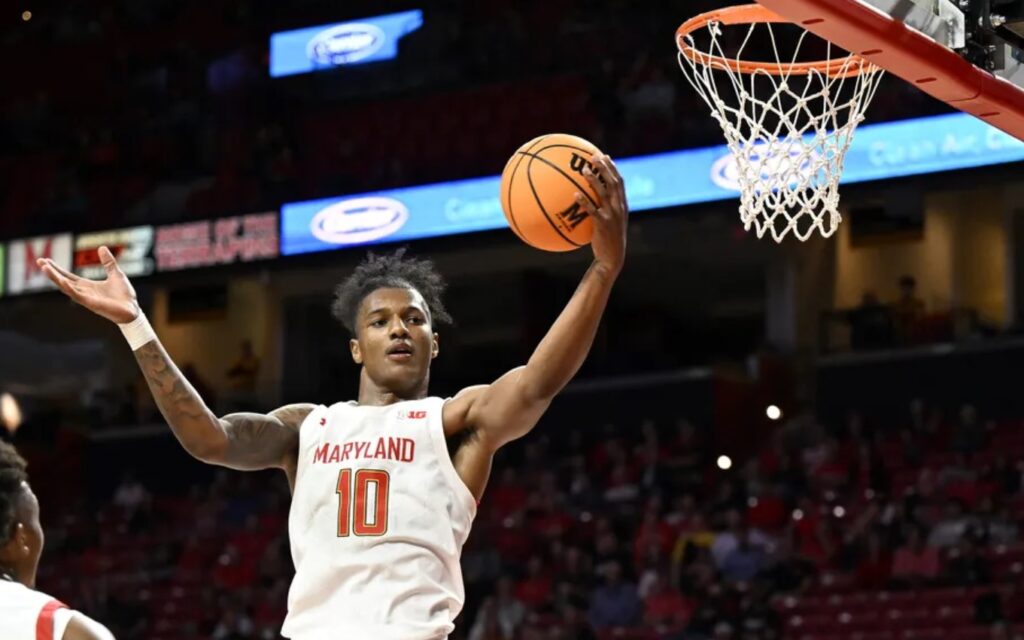 First off I think it's worth just taking a look at their first 3 games and how they got on. Starting with the Terrapins. Their first 3 games were a 49-71 win against the Niagara Purple Eagles (0-2) then they got a 51-71 win over the Western Carolina Catamounts (1-2) finally they picked up a 52-76 win over the Binghamton Bearcats (2-1) dealing the Bearcats their first loss of the season. Look, I know it's still early days but that's 3 20+ point wins in a row, including a win over a solid Bearcats team.
For the Saint Louis Billikens it's a similar story, but not quite the same. Their first win was over a GOODMurray State Racers team (2-1), 68-91, quite the high scoring affair. Next they beat the Evansville Purple Aces (1-2) 65-83, again, quite high scoring, before they edged out a 84-90 win over the Memphis Tigers (1-1). It's worth pointing out here that the Billikens seem to be enjoying their free flowing attacking style, but against the Tigers they let themselves down defensively and could've realistically lost that game.
Looking at the two teams there's only one thing we can say for certain, this is going to be a VERY interesting game, Terrapins look like they're quite happy to soak up the pressure, believe in their defence and take advantage of the space they gain from that, they may not be scoring as many points as the Billikens, but they're also not giving up anywhere near as many. 152-218 (+66) Vs. 217-264 (+47).
Now, I know that doesn't mean anything, and realistically the difference between points scored and conceded isn't THAT great, but look at it this way. It's all well and good scoring loads of points, playing entertaining ball, in any sport. But if you're playing a "we'll score more than you" kind of game, how long before you can't keep up with the pace of a game? That being said, can the Terrapins hold off the Billikens if they're going to be trying to put up 80+ or even 90+ points in the game?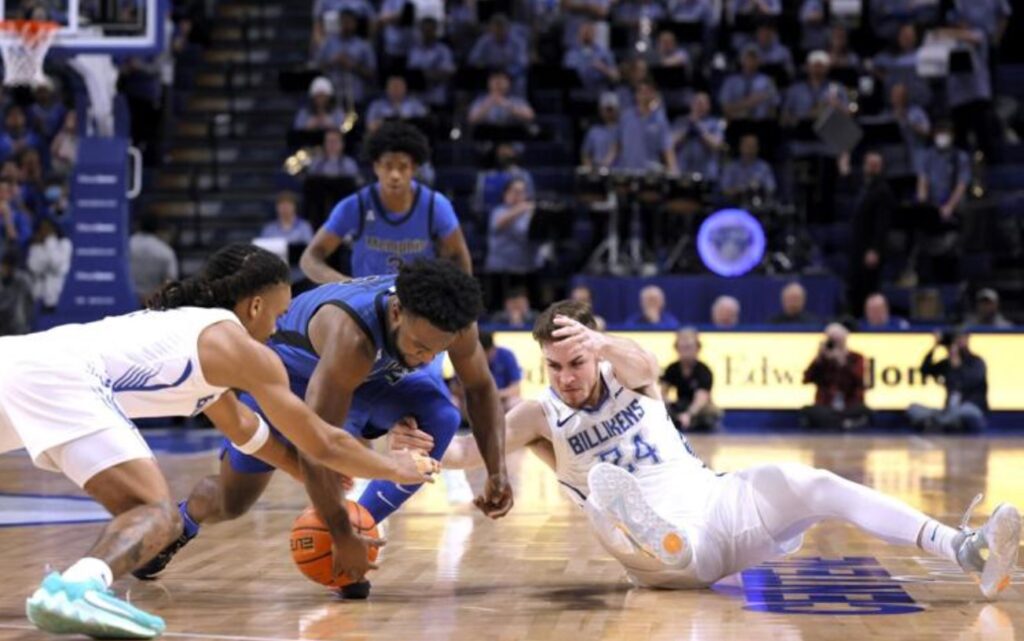 So, that's what we think, but what do the experts think? Well, while there aren't any odds available for this particular game, it seems that based on MOST places power rankings alone, most people are predicting Maryland. However if you check out the actual ESPN power rankings for the NCAA men's league, they actually have Saint Louis ranked 35th and Maryland ranked 43rd. This is going to be a tight affair and either team really does have a chance to take it. It really will be a battle of defence vs offence and which can hold out longer! I honestly think the odds will be similar to the next game, with Saint Louis probably being the -170 favourite and Maryland being the +150 underdog.
Since we can't find the odds on this game, we're going to check out the odds on a few other games from the Big Ten and the A 10. We found all the game odds at Caesars Maryland sportsbook. First up, we have the Illinois Fighting Illini Vs UCLA Bruins at the T-Mobile Arena in Las Vegas. Both of these teams are 3-0 so another tight one! UCLA edges this one as slight favourites coming in at -170, returning $7.94 from a $5 stake while Illinois comes in at +150 underdogs, that's a $12.50 return from the same $5 stake!
So that's our game featuring a team from the Big Ten, now a team from the A 10, and for this one we're going for the George Mason Patriots as they take on the Boston College Eagles at the UVI Sports & Fitness Center. For this one, both teams currently hold a 2-1 record, this time the Patriots edge the Eagles as -170, returning the same $7.94 from your $5 stake as above, with the Eagles being, again, +150 Underdogs. Same as before, $12.50 from $5. Not too bad.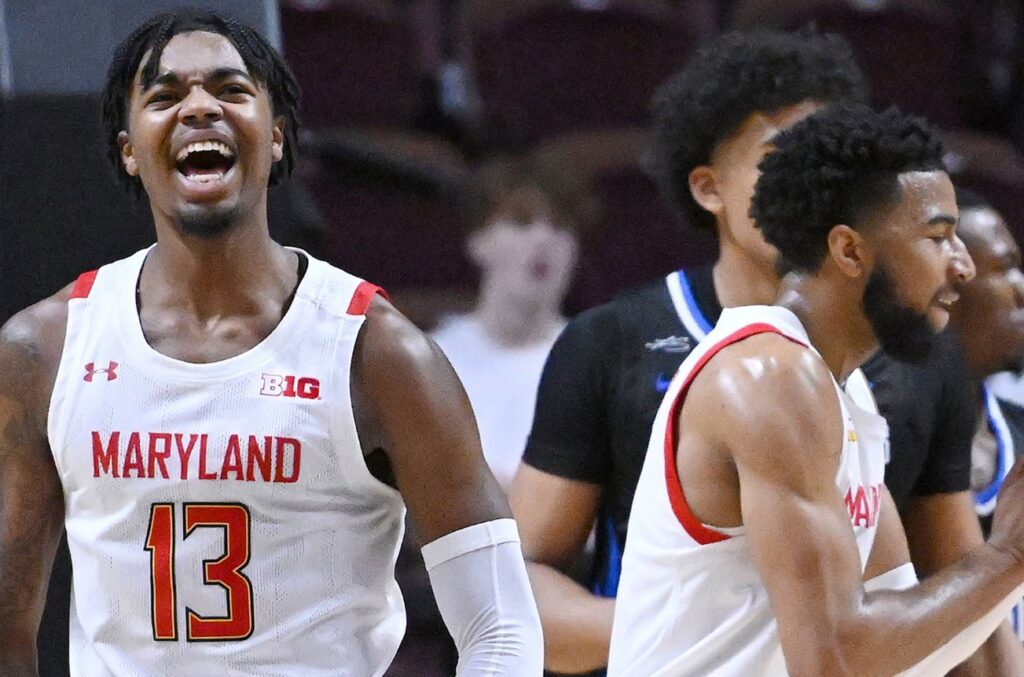 Right then, Maryland fans, Saint Louis fans. While we may only be 3 games into the season, it's time to get a discussion going. First and foremost, who's taking this one? Let's be civil and realistic, you guys know your teams better than most of us. Next, who have been your biggest surprise packages of the first 3 games? Both good surprises and bad surprises, let us know which players have stood out among the crowd!
That's going to do it for this one, the season is still young and there is PLENTY of action still to come. But let's get some early predictions in. Based on what we've seen so far, who do we think has what it takes to go all the way and be crowned 2023 NCAA Division I champions at the NRG Stadium on April 3rd? There are plenty of teams that could do it, could the Kansas Jayhawks go back to back? They've started off with 3 wins, 2 of them by more than 20 points!