Last year the NBA set out to discover the real height of the NBA players. So many players were reportedly different heights according to press releases, and team rosters. The NBA wanted an honest height evaluation done on all active NBA players.
Real Height of Stephen Curry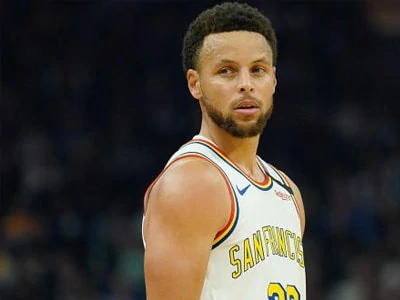 Stephen Curry stands 6'2 and 3/4" without his shoes. With his shoes on the player can measure 6'3.25".
A lot of people see Stephen out on the court and they think that he is mush shorter, and smaller than he actually is. Stephen is truly 6'2 and 3/4" which is the average height of the majority of players playing in a guard position.
Did Stephen lie about his height?
It has often been reported that Stephen Curry, guard for the Warriors, stands 6'3". When the NBA requested that every player be measured to reveal their true height last year some people said that Stephen would be busted for lying about his height.
The truth is that Stephen is a little less than 6'3" tall. He is about 6'2 and 3/4" when he is in his stocking feet. Does that mean that he lied about his height?
No. You see Stephen measures a little over 6'3 inches when he has his shoes on, and as he told reporters, I do not play without my shoes on. The player has never lied about his height, he simply told people how tall he is when he is on the court. With his shoes on.
Why does Stephen look shorter?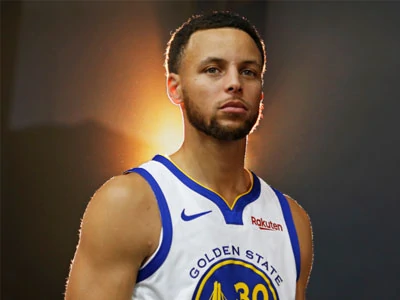 Many people say that they cannot believe that the man is as tall as the majority of the guards on NBA teams. If you look at the rookie you will see him as being shorter.
The truth is that Stephen is smaller in frame than many of the other guards. The smaller frame gives people the impression that he is shorter than he actually is.
You also have to consider that Stephen looks very young for his age. He has often been referred to as the baby face assassin in sports reports.
His youthful appearance, combined with his smaller frame, makes people see him as shorter than he is. You may not know that Curry is the oldest player on the Warrior's team.
Curry is 31 years old, but he could easily pass for a college player because he simply looks young. Stephen does admit that hearing that he is older than everybody else on the team is kind of disheartening.
Another major reason why people see Stephen Curry as shorter than he is relies on the fact that he is often referred to as the greatest shooter of all time. It is hard to believe that someone who has earned a reputation of being the greatest shooter of all time can do so being 6'2 and 3/4" in his stocking feet.
NBA Height Listing
On the official NBA height listing of players Stephen Curry is listed as being 6'3" tall. Seems like the NBA officials measured players in their normal playing attire, and not in their stocking feet.
A lot of people say that the NBA height investigation was due to players like Kevin Durant lying about their height. Durant has said on numerous occasions that he is 6'9" and a small forward. The real truth is that with his shoes on Durant is 7' and in his stocking feet he is 6'11.
When asked why he would lie about his height he said it was people would think of him as a small forward instead of a power forward. The few inches that Durant shaves off of his height from time to time does not affect his ability to play. Just like being 6'3" does not affect Stephen Curry or stop him from being a great player and serious opponent on the court.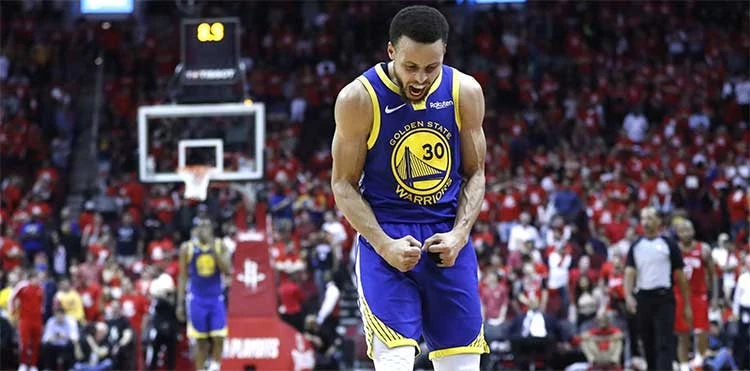 Players who stand with Stephen Curry at 6'3"
There are a lot of basketball players that are taller than 6'3" and many that are taller than 7'. The following is a list of players, that like Stephen Curry, stand 6'3" with their shoes on.
Austin Rivers
Ben McLemore
Brad Wanamaker
CJ McCollum
Dion Waiters
Eric Gordon
George Hill
Goran Dragic
Marcus Smart
Michael Frazier
Norman Powell
Rayjon Tucker
Reggie Jackson
Tyler Johnson
Being taller does not mean that you are a better basketball player. Being taller might mean that it is a little easier for you to dunk the ball, or to make a basket without jumping, but it does not mean that you are a better, or worse player.
The ability to play basketball comes from hard work and determination. If a player is determined to be the best they can be at the sport then their height will not matter. Mugsy Bogues was only about 5'3" and that did not stop him from being a great point-guard. He was the shortest NBA player in the history of the NBA but he was talented, confident, and engaging.
Short bio of Stephen Curry
Stephen Curry is Wardell Stephen Curry II. He was born on March 14, 1988 in Akron, Ohio.
Stephen has led the Golden State Warriors to championships in the 2014 to 2015 season, the 2016 to 2017 season, and the 2017 to 2018 seasons.
Stephen also led the Warriors to having the best regular season in all of the NBA history at 73 to 9.
In the first season that Curry played for the Warriors he averaged making 17.5 points per game. He led the league in the number of three-point scores made by a single player in the 2012 to 2013 season with 272. In the 2014 to 2015 season he beat his own three-point record with 286. He led the league as the three-point shooter for five years.
Final Thoughts
Stephen Curry is tall enough to be an amazing player, whether he is 6'2 or 6'3, or any other height. He is a talented athlete that has made the game of basketball more interesting, and more exciting.