People love the NBA for its electrifying blend of athleticism, skill, and entertainment. The league showcases the world's best basketball players competing at the highest level, captivating fans worldwide. The fast-paced action, jaw-dropping dunks, incredible three-point shooting, and strategic gameplay keep viewers on the edge of their seats. NBA stars become household names, inspiring fans with their remarkable talent and dedication.
The league's rich history, iconic rivalries, and dramatic playoffs add to the allure. Additionally, the NBA's global reach and diverse fan base foster a sense of unity and shared passion. Ultimately, the NBA's ability to deliver thrilling moments and create a vibrant community keeps fans coming back for more.
The NBA has given fans some scintillating and unforgettable moments. Many of these occasions have been immortalized through film and TV. However, some documentaries that grace our screens defy logic, reach into the magic of the unknown, and ignite our souls; it's an unexplainable rollercoaster of emotion.
On the flip side, drama, sadness, and unanswered questions still plague NBA fans and experts today. So, although there are dozens of high-quality NBA documentaries, we'll whittle them down to the top three you must watch.
1.  Michael Jordan – The Last Dance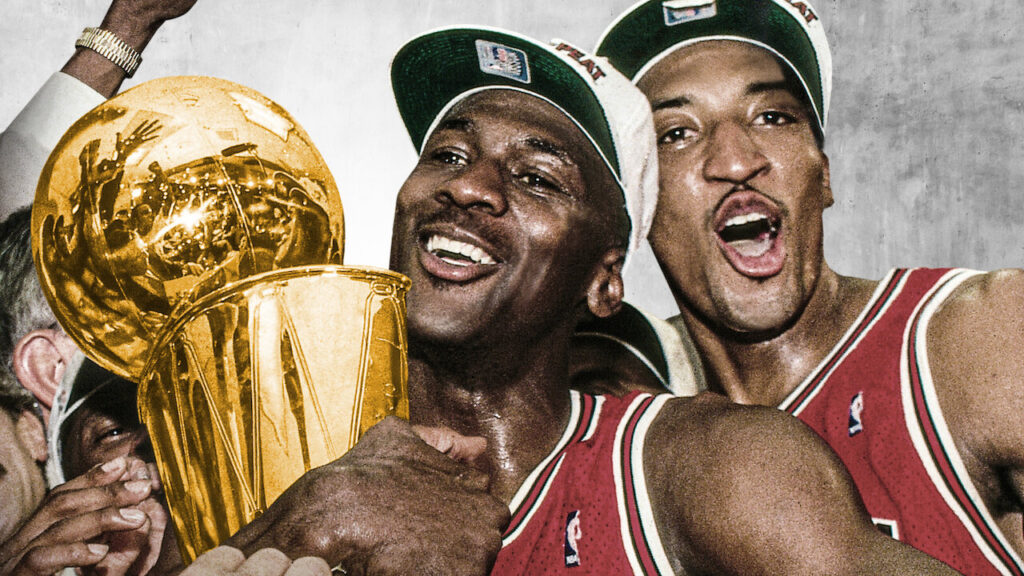 When Netflix released this documentary during the first lockdown, it inspired many people in desperate fear and uncertainty. Jordan is a tenacious character with immense crossover appeal and the first NBA player to become a billionaire. His brand defined a generation of American sports through his precocious ability or iconic footwear design.
Jordan had such magnetism due to his attitude, which meant he needed to win at all costs. In addition, he also had a personality that attracted people to the game, and he inspired a new generation of basketball players to come through to aim for the stars.
His incredible ability to not fold under pressure, take calculated gambles at vital, match-winning moments, and psych out his opponents are the attributes you'd expect to see from a well-equipped player during a high-stakes poker game. Unfortunately, although Michael Jordan was a big poker fan and played it often, he was far more gifted on the basketball court. It's easy to learn the poker rules on relevant websites such as this one, but you also need to have a nice chunk of luck for that game. However, in basketball the outcome mostly depends on the athlete.
The Last Dance shows how Jordan's "never say die" attitude, which didn't serve him too well when gambling on poker games, acted as a ferocious catalyst that propelled the Bulls to their most significant victory in the 1997/98 season.
2. The Other Dream Team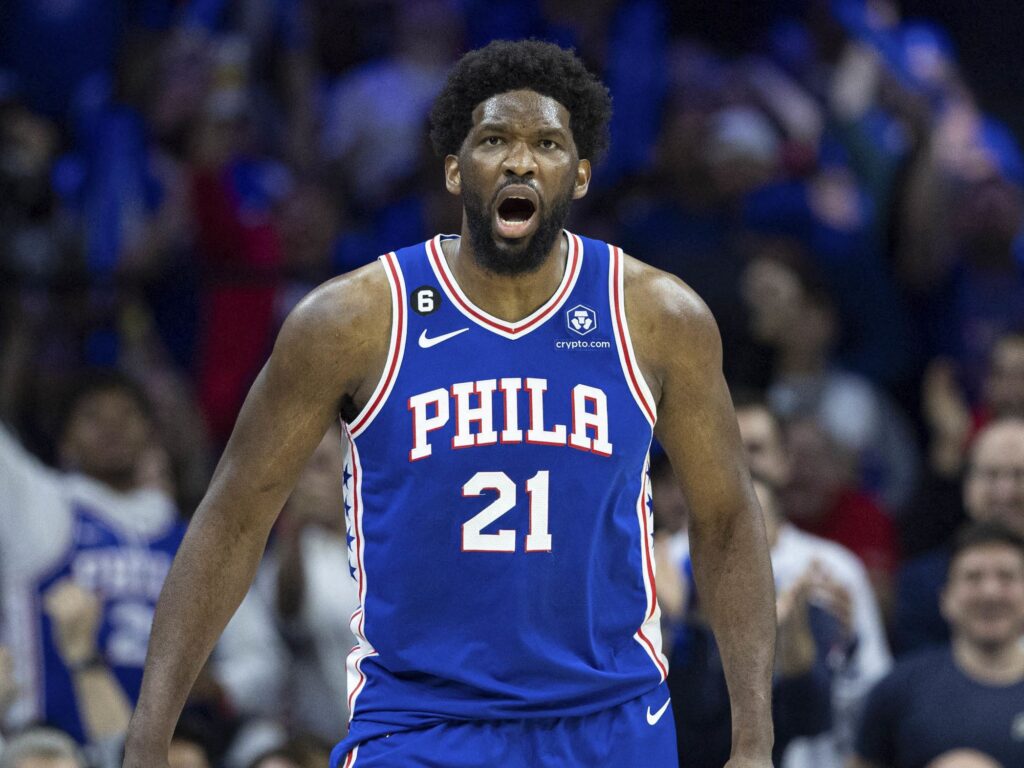 When basketball historians raid the history books to find the tales and folklore of legendary teams go by, it is often an American-focussed conversation. Yet, while it is true that a lot of the greatest players of all time are from the United States, as modern-day basketball has shown us, some of the finest players in the NBA at the moment are international players from further afield.
One example of this is the recent magic shown by Joel Embiid throughout this year's season. Given that the Cameroonian has been named NBA All-Star consecutively for the last five years straight, any myths about players being second-rate from outside the United States are now roundly dismissed.
Not many analysts or fans still hold this view. However, back in the 1990s, the American-centric idea that all of the best players in the world were only heralded from the United States was a relatively common opinion.
The Other Dream Team showed how Lithuania's squad, full of generational talent, achieved a bronze medal at the 1992 Olympic Games. Considering that Lithuania's population is around 2.8 million, they have produced some outstanding players who have battled against significant adversity – and The Other Dream Team is a fantastic documentary that perfectly depicts the trials and tribulations of this legendary squad.
3.  Without Bias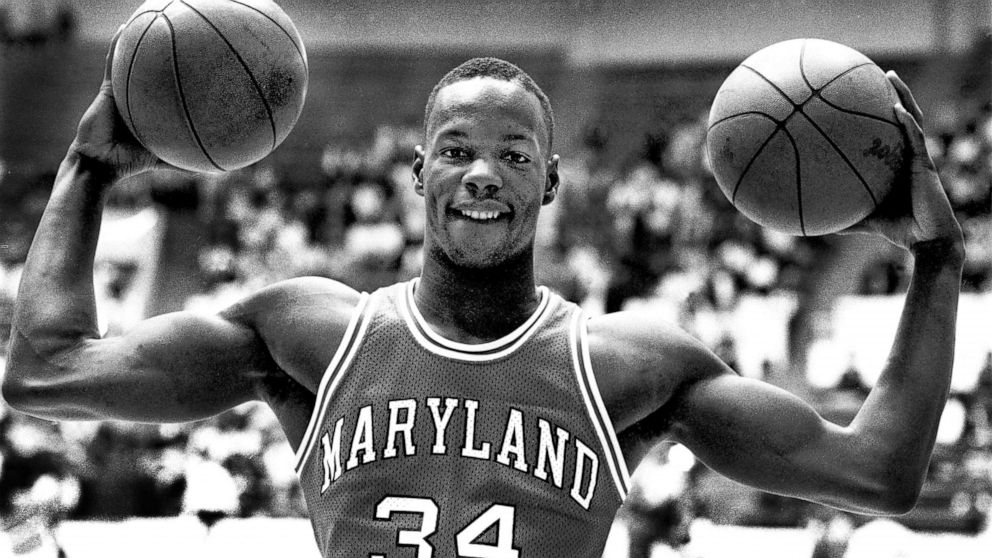 One of the greatest individual tragedies in basketball history was the sudden, shocking death of Len Bias. With his whole life and undoubted Hall of Fame career ahead of him, Len Bias died tragically two days after he was selected as the second draft pick by the Boston Celtics in 1986.
Many analysts and players have said that Bias was an incredibly gifted athlete who could have gone on to emulate the stature and achievements we witnessed from Michael Jordan. We will never know how good Bias would have been in the NBA, but if his college career were anything to judge, he would have gone on to do amazing things in the sport.
This 2009 documentary details his early life, his precocious promise, and how an iconic season while playing college basketball for Maryland opened him up to a world of incredible possibilities in the professional game.
It's challenging to rank a player who never played in the NBA as one of the greatest. However, many coaches that guided Len and many players who played with him said he had the attributes to surpass some of the greatest players of his generation. This is painfully highlighted by some of his friends and family, who appear in the documentary to talk about his incredible ability and the fact Len was stolen from the world at the tender age of 22.
As a basketball fan, we imagine you have probably watched at least one of these documentaries. You may have looked at the list and think we have it wrong – that's okay! Opinions are subjective. However, we will say without a doubt that all of these documentaries are eye-opening and informative and stir up several strong emotions.