Basketball lovers often dream of having a court available to play on any time they want to play. An indoor court that you could play on all year long would give you a place to gather with friends, perfect your skills, exercise, and in the environment of today, social distance.
Exactly how much does it cost to establish an indoor basketball court?
You do not have to build a full court to have an indoor basketball court. You can have a half-court.
To build an indoor court that measures 94' x 50' you will spend anywhere from $17,200 to $76,000. To build a half court that measures 47' x 50' you will spend anywhere from $8,600 to $38,000.
Indoor basketball court cost break down
The indoor court cost can be broken down into the elements it takes to establish the court.
Flooring for the court will run about $3,300 for the least expensive options and can run up to $29,000 for the highest option. The flooring is made from hardwood to create an indoor court that mimics the courts that professional athletes, and school athletes play on.
You can have a concrete slab poured and painted to use as an indoor court if you choose to do so. The concrete slab will be less costly, and it will require less maintenance to maintain.
Hoops Installment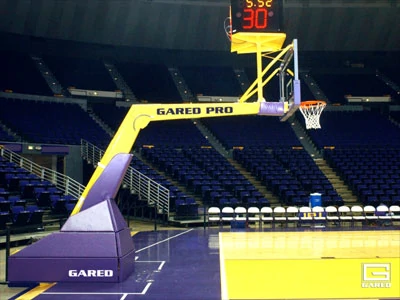 The average hoop will cost between $300 and $1,600. I can tell you that the medium price hoops cost close to $500 and they are just like the ones used by the professional athletes.
Make sure that the backboard the hoop is established on is made from shatter proof glass. If you are trying to save money you can build a wooden backboard and paint it.
Paint and stencils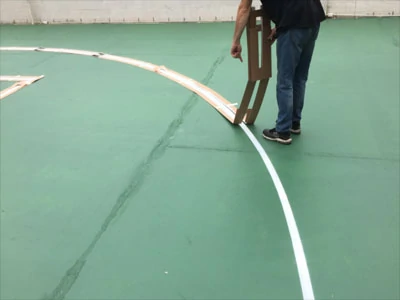 You will need to buy between $50 and $100 dollars-worth of paint to use to mark the court with. You have to mark the out of bound lines and the free throw lines.
You also need to invest in some stencils to help you paint these lines accurately and without mistakes.
Labor
The labor to have the work done to build an indoor court is where the majority of the money is spent. Labor will cost you between $16,650 and $70,700 depending on how many things you have to hire done, and the labor costs in the area that you live in.
To hire someone to do this work for you will need someone to install the flooring. You will also need someone to paint the flooring, and someone to install the hoop.
Extras
If you have to have the walls to the room insulated, or other interior work done you may need an electrician for wiring, or a plumber to install plumbing.
Air Conditioning
Remember that playing ball can get very hot so you are going to want air conditioning in the room, or at the very least large fans that can circulate the air in the summer time.
Heating
In the winter you will need the room to be heated for comfort, and to maintain the integrity of the flooring. The added heating and cooling cost may up the price of creating an indoor play area by several thousand dollars.
You can save a lot of money on the court installation by doing a lot of the work for yourself. If you have any friends that can help you to install the flooring, paint and wax the flooring, or install the other components you can save a lot of money.
Flooring Options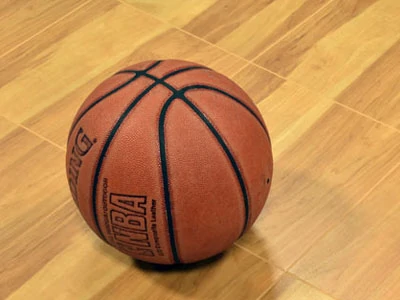 You do not have to install hardwood flooring for your indoor court. Hardwood flooring is the most expensive flooring options. It is the flooring that is going to be just like the floors in the professional arenas and stadiums.
Hardwood
Hardwood flooring will last for many years and can withstand the punishment that ball playing will create. It needs to be properly sealed and maintained, and you have to make sure that you do not wear hard sole shoes when on this type of flooring.
Harwood will cost you between $3 and $6 foot for the materials and then an additional $3 and $8 foot for the installation. A full-size hardwood court can easily cost $29,000.
Laminate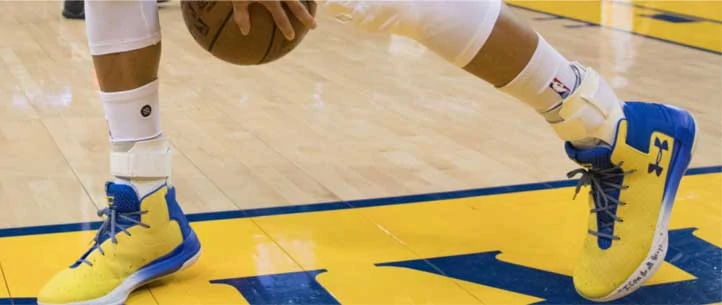 You do have money saving options by installing laminate flooring instead of traditional hardwood. Laminate can provide you with the look of hardwood, and will come very close to having the same feel and playing surface.
Laminate costs far less than hardwood. The laminate materials will cost between $,70 and $2,00 per foot and the installation will cost between $2 and $8 dollars. A full-size laminate court will cost you between $13,000 and $47,000.
Pour a Slab
Cement slabs are an option that is a lot more affordable than hardwood or laminate. You can have a cement court poured for about $6 per square foot. On top of that cement you are going to want to put an epoxy coating and that is going to cost you an additional $2,000 to $3,000 to get professionally installed.
A concrete slab thick enough for you to use for basketball will be four inches thick. You will also need rebarb or stabilizing wire in the concrete.
The installation and materials for a poured concrete court will be between $15,000 and $45,000. A lot of the price is dependent on the price of the concrete where you are located and the local labor costs. It costs far more to have concrete poured in some cities than it does in others.
Stamped concrete is another alternative you have to choose from. The stamped concrete will raise the cost of the flooring to between $8 and $20 dollars per square foot, where the normal poured concrete is only $2.50 to $8 a square foot.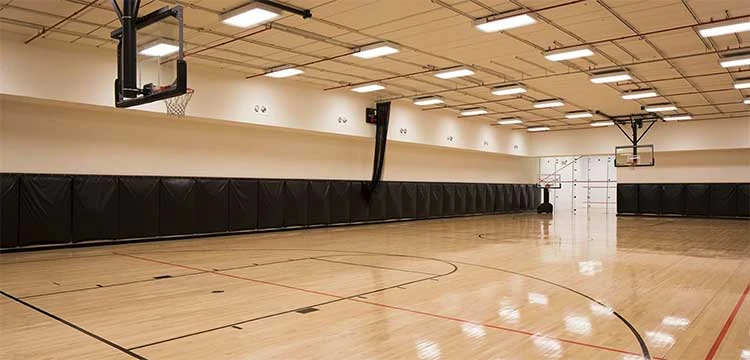 The concrete slab will have a protective coating that will have to be maintained. You will need to replace or recoat the concrete every year if the court is heavily used, and every two to three years if it is moderately used.
Remodeling for an Indoor Court
If you already have a basement in your house and simply want to remodel it to create a basketball court you can generally do this for about $20,000.
Final Thoughts
Installing an indoor court is a lot less expensive if you already have a basement or garage for the court to be established in. With those items you would already have a foundation, walls, and more than likely would have heating and cooling, or at the least electricity.
Another option that can save you a lot of money on basketball court costs is for you to install an outdoor court. The outdoor court will be best when the weather is good, but it will give you a place to play.
Outdoor courts can be established on existing driveways and that saves you additional money because you do not have the expense of pouring a slab.
No matter what court you decide to establish, you are choosing a fun and healthy sport for your family to enjoy for many years. Both young and old enjoy basketball, and it is even something a child can practice when they are alone.