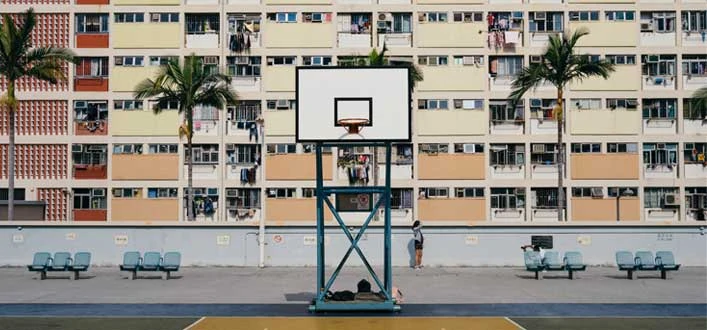 James Naismith, the inventor of this most fantastic Basketball. Undoubtedly this sports is the best sports in the world. James Naismith himself praises that basketball is the most beautiful sports in the world of games and no other sports can beat this record.Those who love to play basketball they might know very few reasons why basketball is the best sports in the world. But in this article, down below you will get 25 legit logics about why basketball is the best sports in the world.If you are one of them, who are searching for these reasons, don't be disappointed. Surely you can say from next that 'I Love To Play Basketball because of These Reasons.' And if you are a beginner, then let's count these logics as an introduction for your sports career.
25 Logics about Basketball is the Best Sports in the World
1. American Culture Includes the Beauty of Streetball
Lots of NBA draft prospects until the 1980s invented from streets. The L.A playgrounds and New York gave lots of players of NBA who turned to stars. Even they had a difficult childhood, yet they became stars from corrupted society as well as problematic family.
The streetball was the only way left to them to come out of problems that were going whole over the streets. Sometimes they even need to beg for foods. They left with two steps; one is to take the basketball seriously to reach the top level or else selling out the drugs.
Among them, some are like Earl The Goat Manigault couldn't possibly make it. But they are still known as legends. You may have a question that the streetball has extinct already. But you that, though they extinct but they will always live forever.
2. No Financial Stuffs Required to Play Basketball
As you already know that, all other types of games require lots of equipment to start practicing. Whereas, in basketball, you will need just a hoop or two and a basketball, nothing else.
Yes! Now you may say that there are some plenty types of jerseys, shoes, braces, arm and knee sleeves and much more. But to shoot the basketball on the hoops or to start playing basketball, you don't need anything else except the circle and the basketball.
You can also try portable basketball hoop on driveway or mount hoop on garage. Both are inexpensive and great way to start.
3. Both Individual and Teamwork Matters the Same
No matter you are playing five on five or three on three, teamwork is what usually needed for the long-term team's success. But yet, there are also some individuals who prevail eventually like MJ, Kobe, Bird or Magic. They have always been a great team. And they are also the players who bring their respected titles.
In the basketball sports, every single player has enormous impacts on the game. You can count Robert Horry over here. He had seven titles and did some famous shots which were a lot essential for his sports career.
4. For Health and Physical Condition, Basketball is an Admire.
Playing basketball is about jumping, changing directions, running, fighting and much more. Well! Running doesn't mean long-term runs. It is all about sprints of short distance.
These all movements will help to build up your leg muscles more than running for long distance. Jumping also includes in building up leg muscles, and it has a significant impact on the thighs as well as buttock. Changing directions exercise is an excellent exercise for the people who are suffering from ADHD
5. You Will Enjoy To Play Basketball, Even You Play For Hours Alone
You will never get the same fun that you will get playing basketball all alone. When you are playing alone, you don't need anyone to shoot some hopes or go for pickups. You are the king of your game.
Therefore, you will get to practice in every category of playing basketball and eventually you will upgrade yourself at every site. You can play anyhow you want, but your target will be to point and improve every single skill.
6. Player Will Know to the Crowd
On other sports like baseball or football, you have to struggle to make you known to people. In basketball, you need to fight as well, but the crowd gets easily attached with emotion at the live game. As the face of players is not covered. Therefore the group can see the player's skills, expressions, efforts live. Thus, they got attached to the player's feel very quickly.
7. Indoors Cheering is Way More Intense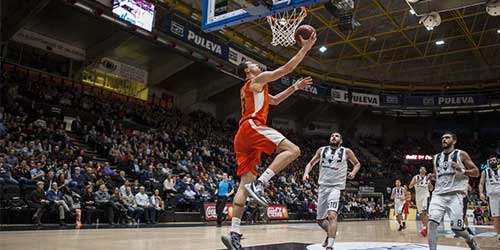 If you don't love noise enough, then probably basketball is not for you. But if you like the cries and screams like the old sports, then basketball is the best choice. After Wilt Chamberlain introduced the basketball league popularly, massive people come to watch over the basketball games. Therefore, so much crowd gathers which makes the cheering loud and inspirable.
The early 60s, the arena so smaller, therefore, the noise of the cheering was loud. But the fields of the present times are more significant than the 60s which gather more people. And eventually, the crowd becomes insane at a beautiful moment.
8. Basketball is Keeping track of Improvement
Organizations of basketballs are setting up the brand rules which makes this sports much more interesting to play, now and then. They are adding up new instructions for the referees as well as players. They also include a new electronic device to make the decisions, court dimensions more precise.
When the shot clock introduced, and the line of 3-point extended, that massive step makes the basketball sports the world best sports game.
9. Dunking
There are no people in this world who don't love to see a dunk in a game. When dunking got the license on the NBA in the early 70s, the popularity of the league blew up. DR.J, Larry Nance, Dominique Wilkins and lastly Vince Carter, they are the best dunker for all the time. After them, Blake Griffin came who owned the title of the best dunkers.
10. Luck Favours a Lot
Luck Depends on Winning the Match Chance favors a lot in this basketball game. Unlike a soccer shot, basketball shoot sometimes depends on your success that it will hit the target or not. Most of the time it happens like, you threw the ball on the perfect aim. But it is running the treys. Now that is where luck is needed the most. When you are playing consecutive shots for long, then you can achieve your target once among all those tries.
11. Basketball Sports Will Never Stop
Well! Everybody knows very well that if they are searching for something to complete their needs on sports, Basketball always completes the action for them. Within the starting of November the NBA and NCAA shows continue and for sure you will find excellent games to watch. After the NCAA season ends, the March Madness starts up. And after the NBA season, the NBA playoffs start. Therefore, there is no end of Basketball.
12. Counts Every Single Minute
Yeah! Exactly. The quarter in the beginning always indicates the direction of this game that it is going to take. The second quarter ends up the whole halftime, and the score becomes way too famous for the player's mind-set and the locker room atmosphere.
The whole game can twist alternately in the third quarter. And the exceptional results coming from the locker room makes this sport more interesting. The last and final quarter named as fourth quarter ends up the match with lots of thrashing harsh twists.
13. Limiting Factor Are Not about Positions
In the basketball game, no matter what are the positions of the players. But every single player needs to jump, dribble, run, pass and shoot. The court of the Basketball includes five players. And they are optimized with their positions like a power forward, center, small forward, point guard and shooting the guard. But yet some stars like the Lebron or the Antetokounmpo performs all the position all alone.
14. Very Easy to Learn the Fundamentals of Basketball Within Days
Learning basketball is not that hard at all. Though basketball is the best sports in the world. Still the more you love this game, the more affectionately you will learn this game. Basketball is a lot easier compared to all the other sports. All you need is just a friend or a coach who will tackle you for the very fast few days with loads of patience.
15. Rules are Very Simple and Very Easy to Execute
If you are incredibly new about playing basketball, then do not worry at all. Basketball is not that tough as you are thinking. Holding the basketball and then bouncing it both off and on the floor at the very same time or having enough coordination to play basketball. These may seem hard to you, but these are straightforward steps.
Basketball is the most comfortable sports comparing to all the other games. All you need is just a coach or a friend who will cooperate with you.
16. Basketball Players Always Known as Beasts
The main logic why basketball is known as the best sports in the world because the players of basketball excel in lots of different tests. The physical examinations include sprint, agility, vertical jump, squat and bench press. Basketball players need to play more than 80 games every season. Now that requires a lot of care about the body as well as commitment. And after that, they have to practice at night with the beats coaches to make their skills more precise.
17. Good Matches of Basketball is Played Whole over the World
Over the last 20 years, basketball took a substantial lead. Basketball world begins to change when Europe shattered the ice in the final of 80's NBA. But once Youtube invented, Basketball began to move forward with fast speed. After that, it doesn't matter where you are from or what is your background. People started caring about skills and with those skills they judge you as a player.
18. Exchange of Players always Takes Place in Teams of Basketball
If you count yourself as an elite scout of basketball, then you must target on the players whose potential is to become a superstar — those potentials hidden inside a player who sometimes becomes very hard to get it out. Therefore, the basketball teams process them to the competitions of lower rank to make them more skilled and increase the game.
19. The Most Awesome Association is the NBA
The most respected part of NBA is that they will never disrespect what players and people did for NBA. The retired players of the NBA are now commentators, hosts, coaches, and scouts in TV shows of NBA. These players always took care of by the NBA. NBA is setting up lots of new rules, and the significant part is all the players of NBA honestly respect the rules. NBA always tries to make the players more professional
20. You Must Have Players In Ratio of Even Number
Have a get together with your friends and start playing basketball. If you play 1 and 1, then it might seem a bit boring. But if you play five on 5, then it will be best for shooting, dribbling and much more. The two on 2 seems more comfortable as a team, but yet it consists plays with pick 'n' pop and picks 'n' roll individually.
21. Everyone Can Play The Basketball
No matters what is your age or how old are you; still, without any hesitation, you can play basketball. If you have an interest in that then obviously you can play basketball. All you need is just a little bit of practice and some exercises to increase your stamina. Here you get few kids basketball hoops ideas for your junior.
22. The Excitement is Extremely High In Basketball
When you are inside an arena, you will be able to notice the excitement. It is way beyond your thinking. Trust me! The crowd loves to see the basketball matches. And the cheers they do inside the arena brings a twist in the games as they inspire lots of players with their joys.
23. Basketball Campaign Spread Whole World Wide
Let's count you as a newbie in basketball. You will find that lots of people are there who don't love basketball. Still, they visit the camp every week. Therefore, you will see that lots of campaigns take place every summer. Even the cheapest drives offer lots of things.
24. Best Players Plays Always
Sometimes in basketball or any other kind of sports, you will see that lots of injuries take place. But the players with 100% motivation always try their best to play even with their injuries. Sometimes fans become the best reason behind this inspiration
25. Stars of the Weekend
Playing for weeks and achieving huge games and points will eventually make the player the superstars of the weekend. And then after that having multiple achievements, the player will be known to the world by SUPERSTAR.
Frequently Asked Questions
Why does basketball become more popular than the other sports?
Basketball is a unique sport that can be played indoors or outdoors. That makes it an all-season sport. Basketball requires very few accessories and is one of the cheapest sports to play because of that. It is a sport that can be played by girls, guys, short and tall, and it can be played by any social economic group.
Where is basketball most popular?
Basketball is considered to be the most popular sport in 57 different countries. It is most popular in the United States. The sport is also high ranked in the Philippines, Australia and Canada. It is an easy to play sport that requires very few accessories so it is played in all countries, by a wide variety of players.
What are 3 interesting facts about basketball?
Basketball was invented by a YMCA instructor in 1891. Basketball hoops were once made from peach baskets used to harvest crops and the backboards were fashioned from wire. It became an official Olympic summer game in 1936 when the Olympics were held in Berlin, Germany.
Why is basketball so fun?
Basketball is a high paced and fast action sport. There is always something happening on the court. Basketball does not require a lot of high-tech gadgets but relies on player skill and determination. It can be played inside or outside and it is fun to play and to watch be played.
Conclusion
Well! You are a basketball lover. Now if you can ask me how do I know that? If you don't love basketball, you wouldn't have roamed around the entire blog above. Even you wouldn't have searched for it as well.
As you have an interest in basketball yet you may know very few reasons why basketball is the best sports in the world. In this article, you will be bright enough with some more logic about the rights basketball is the best sports in the world.